Medical History

Mr. Wang is an optimistic man who always smile. While he was working overseas, in July 2017, he accidently fell from high place, which caused T12 compressed fracture. Then he received interval fixation surgery at local hospital. His muscle tone was still high after the surgery. No significant improvement was achieved. He still cannot move his legs, and the doctor told him that he may need wheelchair the rest of his life.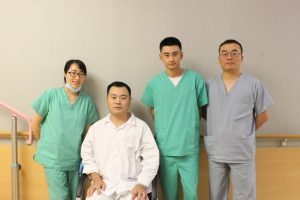 Mr. Wang was devastated after the accident. He reminded that he has a medical insurance. He contacted insurance company for help. His insurance company recommended Beijing Puhua International hospital, the top neuro hospital in Beijing, with unique treatment and excellent service. Mr. Wang decided to go to Puhua Hospital to continue his treatment immediately.
Medical Condition before Comprehensive Treatment for Spinal Cord Injury
The first day after admission, BPIH's medical team gave him thorough physical examinations. Test results were completed on the same day. After evaluation and consultation with departments of rehabilitation, TCM and orthopedist, the treatment plan was made for him. The treatment including rehabilitation training and neural nutrition, etc. His attending doctor Dr.Ma was observing his condition during the whole treatment, and adjusted the treatment plan according to his improvement.
After two months treatment, the improvements were unbelievable. The physical examination showed, his muscle tone was significantly decreased. And muscle strength was increased from 2/5 to 4/5. Both of his superficial and deep sensations were significantly increased in four limbs. The significant improvement encouraged him to be more devoted to taking rehabilitation training. Now, he not only can stand independently, but also can walk hundreds of meters long.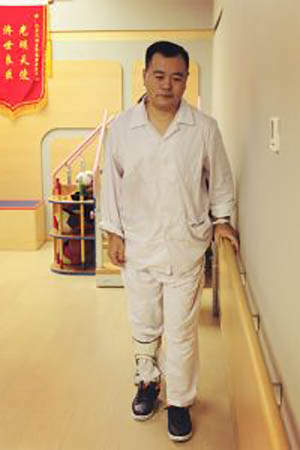 His dramatic improvements give him more hope. He is expecting get back to work and get together with his family soon. We are looking forward to seeing Mr. Zhao's further improvements.
---
Post time: Mar-31-2020